networkers.pl - hardware and software, architects, projects, integrations and IT service

---
We provide solutions for IT systems, data centers, applications, networks and industry. We sell single products as well as complete, fully integrated solutions. We are also able to implement and maintain them. Of course, we do not forget about security.
We have been operating on the market since 2009. However, we have people with much longer experience in the IT industry. Cooperation with us is much friendlier and easier than cooperation with large companies or corporations.
Our team members hold, among others, the following certificates: CCIE (Cisco Certified Internetwork Expert), CCNP (Cisco Certified Network Professional), CCNA (Cisco Certified Network Associate), RHCA (Red Hat Certified Architect), RHCE (Red Hat Certified Engineer), RHCSA (Red Hat Certified System Administrator), CKS (Certified Kubernetes Security Specialist), CKA (Certified Kubernetes Administrator) and VCP (VMware Certified Professional).
---
On the Polish market, we are an authorized reseller of brands such as Cisco Systems, IBM, Red Hat, VMware, Veeam, Storware, LINBIT, Nextcloud, Elastic, Ascensio System SIA ONLYOFFICE, Collabora Productivity, Microsoft and Adrem Software.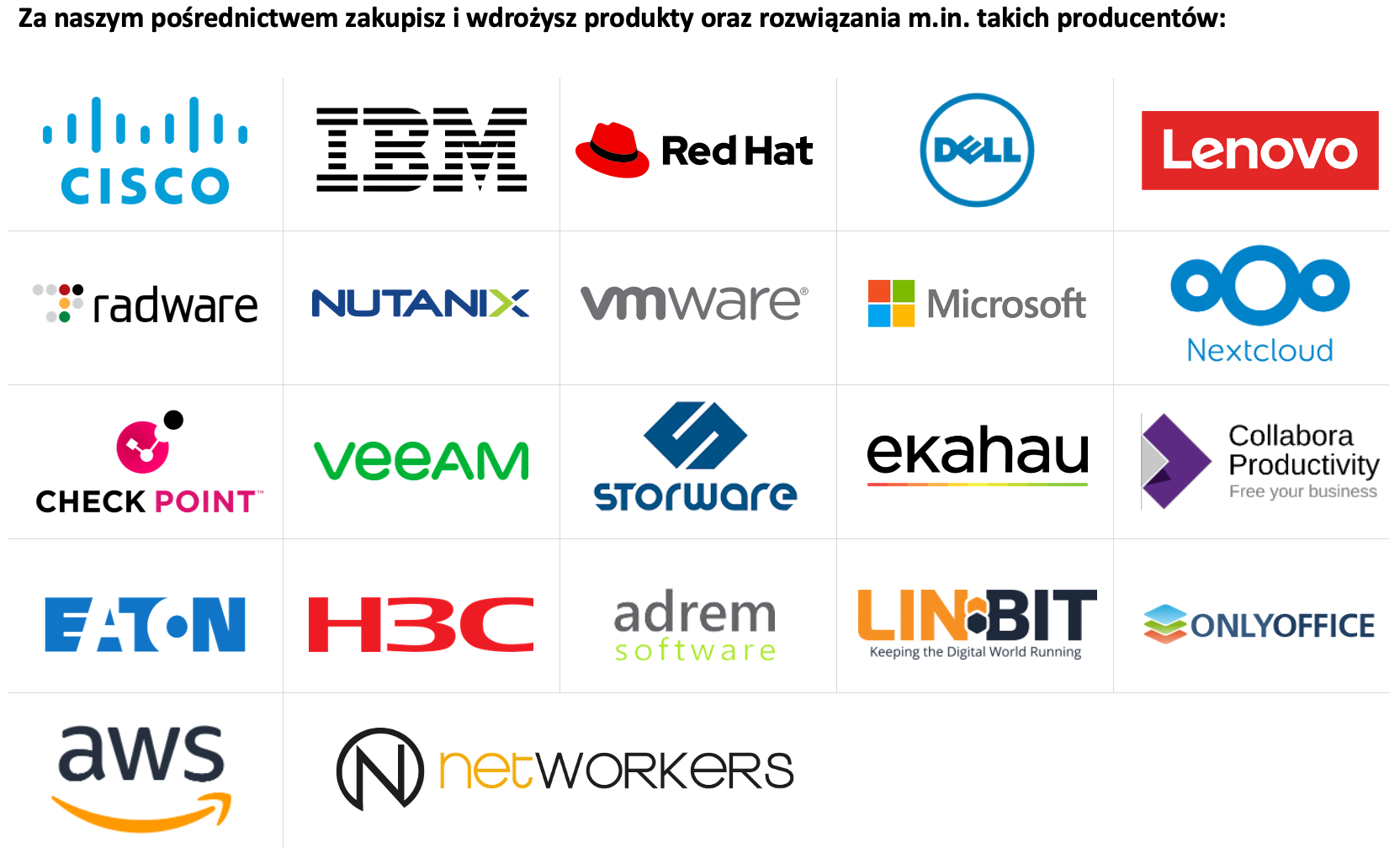 When you buy from us, you can be sure that the solution comes from the official distribution channel. As a result, there will be no problems with licenses, subscriptions, support or warranty, as in the case of solutions from the gray channel.
---
While we specialize in the solutions of these vendors, we often also support others. Most often during integration or until the first possible opportunity to replace them with solutions from our ecosystem, which does not often happen quickly. That is why we are not afraid of solutions from other manufacturers.
We also implement and support Open Source solutions for our regular clients and help in the implementation, migration, maintenance, protection and operation of various industry-specific applications.
---
Our clients are computerized organizations with hundreds, often even thousands of employees, usually including several locations. We work in cooperation with the local IT department, which is the first line of support and deals with handling problems specific to its industry. For those who are looking for full IT outsourcing, we are able to undertake it in cooperation with friendly companies that specialize in helpdesk and support for end-user devices and applications.
We specialize in IT infrastructure related to networks, applications, data centers,  service providers, enterprises and industry. Our work is most often related to the delivery, implementation and service. This mainly applies to solutions for LAN, WLAN, SAN, WAN, VPN, virtualization, containerization and DevOps environments, cloud platforms, telephone systems and video meeting systems, storage solutions, IT systems and data centers.
---
Contact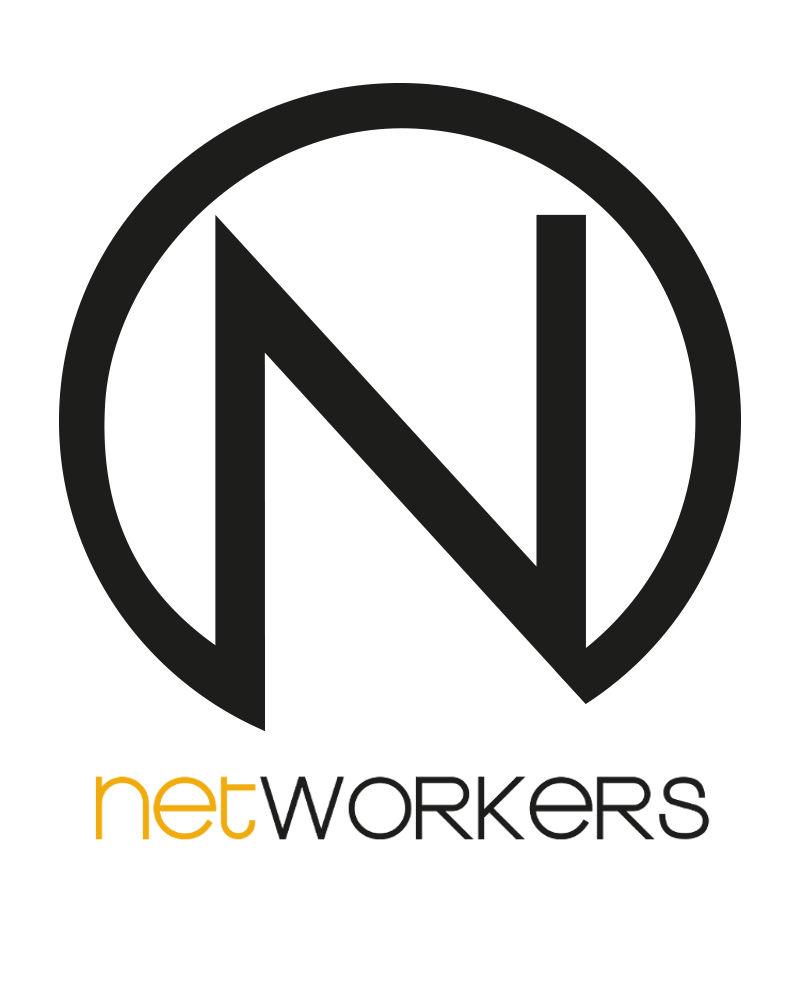 Headquarter:
nazwa: networkers.pl Sp. z o.o.
adres: os. Centrum B 7, 31-927 Kraków
telefon: +48 797 004 932 lub +48 797 004 938
  
Company registration data: 
NIP: 6772325521
Regon: 120894740
KRS: 0000325585
 
Bank Account Number (Santander Bank Polska S.A.):
PLN: 31 1090 1665 0000 0001 3236 2364
USD: 81 1090 1665 0000 0001 3236 2434
SWIFT: WBKPPLPP
 
Contact via the Internet:
www: http://www.networkers.pl
e-mail: This email address is being protected from spambots. You need JavaScript enabled to view it.


We also invite you to follow us on social media: LinkedIn i Facebook.
---
Please contact us by e-mail This email address is being protected from spambots. You need JavaScript enabled to view it. and phone +48 797 004 938 or +48 797 004 932.